As an Amazon Associate, I may earn a small commission (at no additional cost to you) when you click on links on my site, and buy my books. Thank you!
The Countess' Christmas Miracle
A Match Made in Havenford: Book One
A widowed Countess determinedly settled in her ways, yet hiding loneliness, a man returned from war, already in love with the impression of a woman gained from letters, a son determined to bring them together, a Christmas which changes everything.
All Mary Stratton, Countess of Havenford, wants in life is to have her stepson George safely home from the war. When he brings home a friend from the army to be his new estate manager, Mary's whole world is turned inside-out. She was expecting a young, spry lad like George. Instead, the new estate manager is slightly older than Mary, and far too attractive for Mary's comfort. Her only concern is seeing George married to Jemma Miller, but the charming and mischievous Mr. Wayside seems to have other plans.
Roger Wayside fell in love with Lady Havenford long before they met, through her letters to his young friend, George. When he arrives in Havenford, he finds the Countess somewhat less open to the idea of romance than George initially led him to believe. Still, Roger believes that they will make an excellent match, if only Mary will give him a chance to win her heart. 
The manners of Jane Austen meet the matchmaking shenanigans of Much Ado About Nothing by Shakespeare in this clean and sweet Regency romance novella. 
Available Now Exclusively on Amazon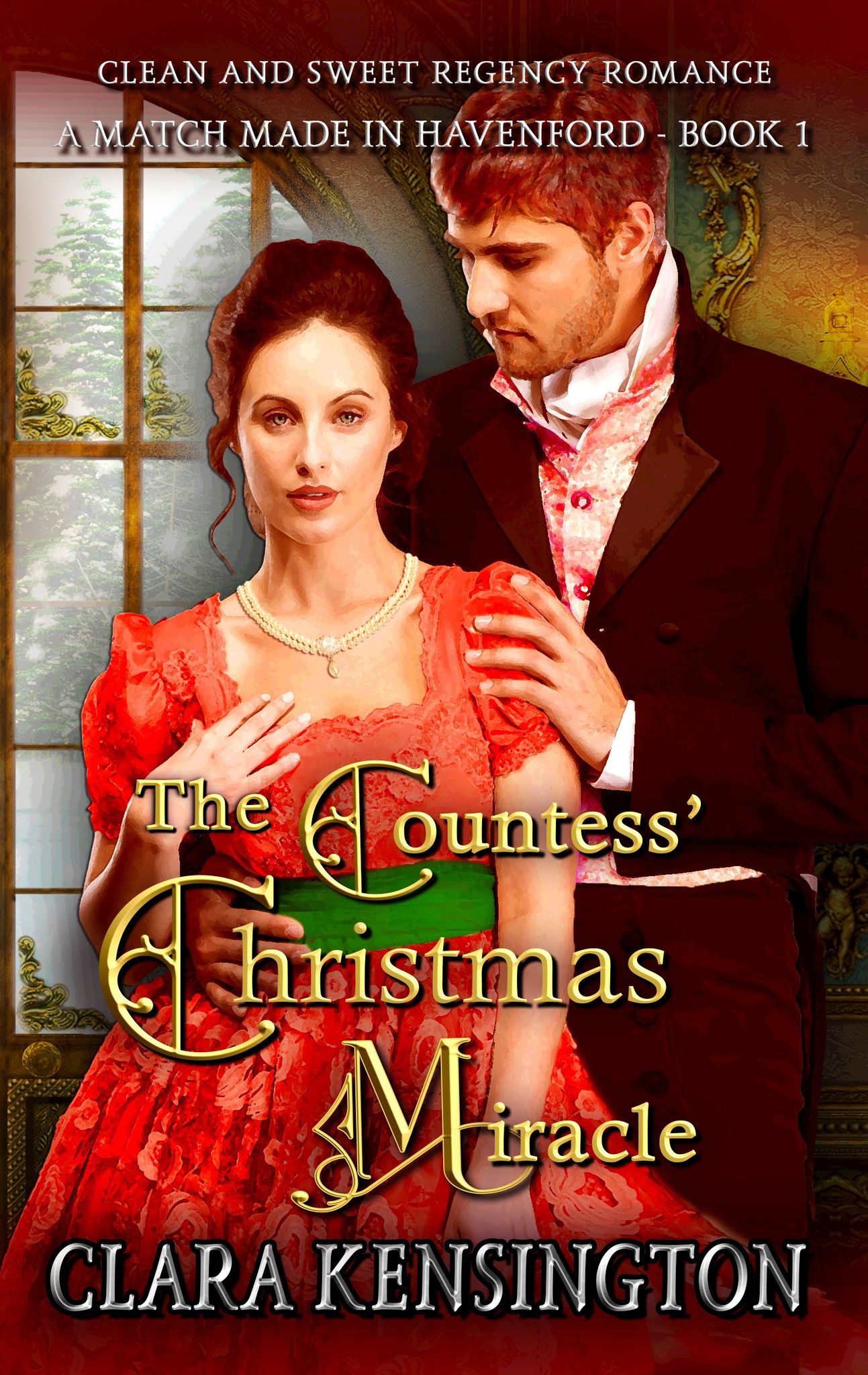 About the A Match Made in Havenford Series
A Match Made in Havenford is the debut Regency romance series from Clara Kensington. For the residents of the fictional village of Havenford, matrimony seems to be a contagious condition, and the love that blooms there always finds its way to a happily ever after.