The Earl's Christmas Bride
A Match Made in Havenford: Prequel
A single whisper destroys Jemma Miller's betrothal in an instant.
Though she's only a shopkeeper's daughter and George Stratton is the Earl of Havenford's younger brother, they have been sweethearts since childhood. While George is away at war, he finally asks Jemma to marry him. Thrilled, she doesn't hesitate to agree, which is all well and good until George's older brother dies in a tragic accident. While attending Frederick's funeral, Mrs. Withermoore reminds Jemma that George is now the Earl, and that aristocrats must often marry for duty rather than love. Although she fears it will break both their hearts forever, dutiful Jemma releases George from their betrothal.
Trapped on the front lines as the war against Napoleon intensifies, George is crushed when he receives the news that not only has he lost his elder brother, but he's also on the verge of losing the woman he loves with all his heart. Determined to discover who swayed Jemma to end their betrothal, George battles through his grief and serves with honour until he can return home and fight for a second chance to make Jemma his bride.
The manners of Jane Austen meet the dedicated, faithful love of The Notebook by Nicholas Sparks in this clean and sweet Regency romance novelette. 
Coming Soon
Clara Kensington's newsletter subscribers will be the first readers to receive this prequel to the A Match Made in Havenford series, once it has been completed. Subscribe below to be first in line to read The Earl's Christmas Bride.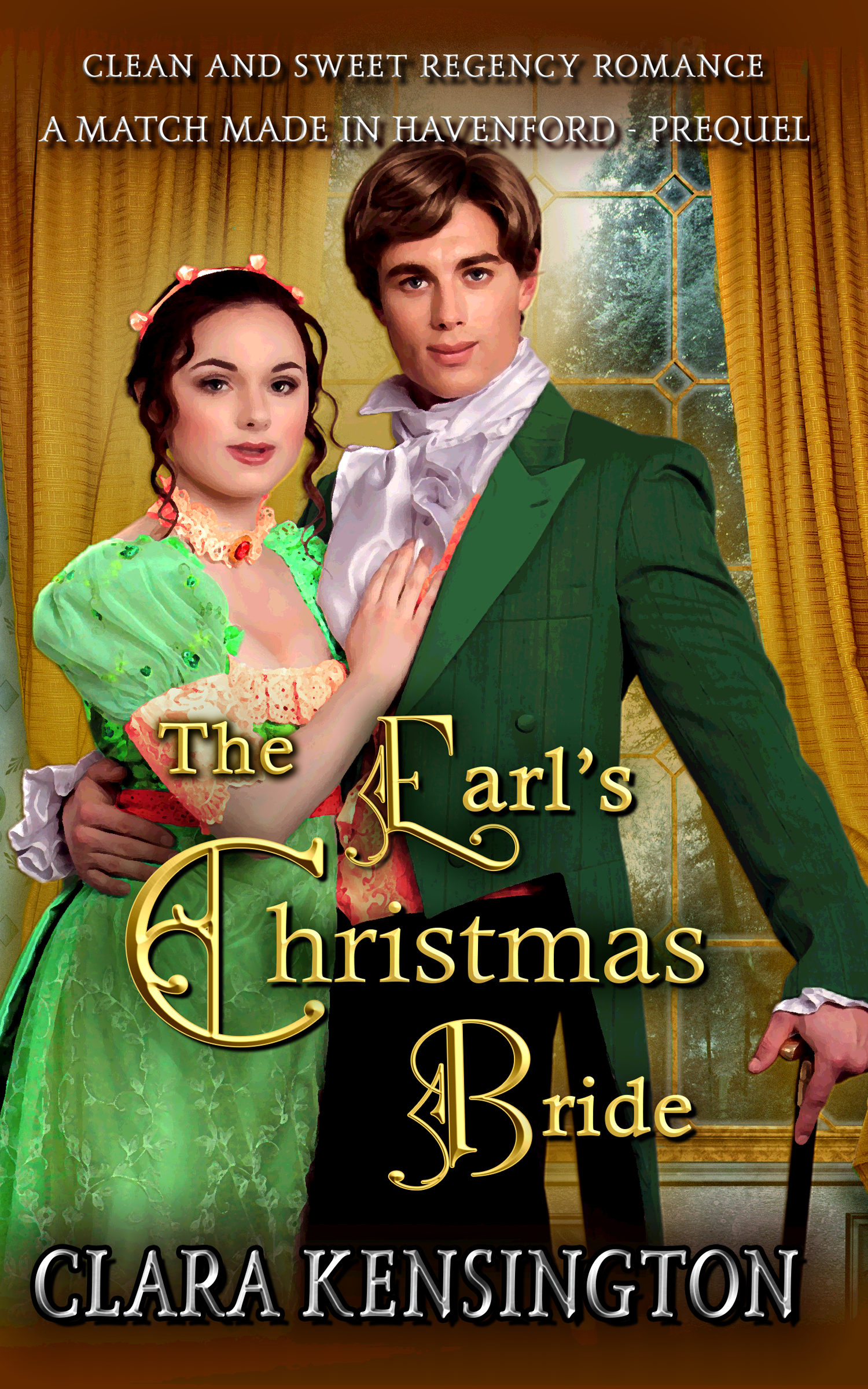 About the A Match Made in Havenford Series
A Match Made in Havenford is the debut Regency romance series from Clara Kensington. For the residents of the fictional village of Havenford, matrimony seems to be a contagious condition, and the love that blooms there always finds its way to a happily ever after.